Mono Lake and it's tufa #tufa #monolake #california #nature #naturephotography #alkaline #salty https://t.co/Aj2V8K4KH6
So many crayons used to color Mono Lake...
https://t.co/2u0BMhCIwC
#MonoLake #Sierra
Twitter feed video.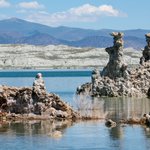 Dust devils formed throughout the day during a recent trip to Mono Lake, CA. This was a neat instance with two starting up simultaneously. #monolake #dustdevil
California Mono Lake #canonfanphoto #canon #color #monolake #tufa #yodmc #slowshutter https://t.co/Lu7XCGHNMS
Art for the Eyes! https://t.co/L6KpwRdVwp #monolake #lake #sunset #california #photography #nature #decor #home #interior #art #artistry
Twitter feed video.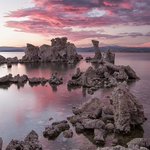 Load More...